For centuries, Covilhã was an important city in the region for the production and manufacturing of wool for clothes, coats and blankets. Shepherds from the nearby mountain of Serra da Estrela brought wool they shaved from their sheep. The villagers washed the wool, dyed it and woven it into beautiful fabrics.
--------------------------------------------------
--------------------------------------------------
The Wool Museum (Museu de Lanifícios) explains the history of wool in Covilhã. The museum is actually a complex of restored buildings that were once very important to the wool industry:
■ Royal Textile Factory – See restored areas where workers dyed the fabrics, a water reservoir, a house for dyeing strands of yarn, furnace corridors and vats dye house.
■ The Sun Tenters – An area beside the Carpinteira Stream where workers would dry recently washed and dyed wool in the sun.
■ Royal Viega Factory – A permanent exhibition with all of the old machinery used to wash and card raw wool, spin into thread and roll onto spools, and weave into intricately-patterned textiles.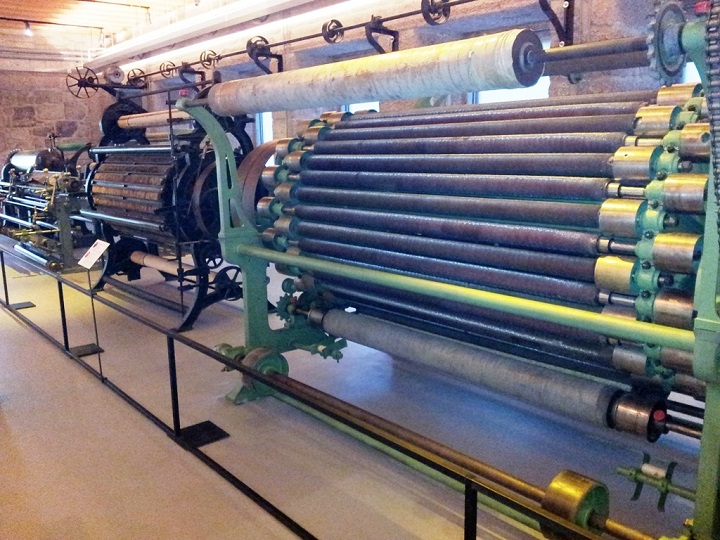 The Wool Museum provides guided tours. For more information, visit the Museu Lanificios website.
Museu de Lanifícios
Phone: +351 275 319 724 (week days) | +351 275 329 257 (weekends and holidays)
Email:  muslan@ubi.pt
Royal Textile Factory
Rua Marquês d`Ávila e Bolama
6201-001 Covilhã
Hours: Tuesday to Sunday – 9:30 to 12:00 and 14.30 to 18.00
Royal Viega Factory
Calçada do Biribau
6201-001 Covilhã
Hours: Tuesday to Sunday – 9:00 to 12:30 and 14:00 to 17:30
Sun Tenters
Estrada do Sineiro
6201-001 Covilhã