The Pavilion of Knowledge – Live Science is a very special place dedicated to educating and entertaining kids with the wonders of science. Located in Parque das Naçoes area (where the former World Exposition 1'98 took place), this science center is a great place for kids, parents and grandparents to learn about the world around them.
There are always several exhibitions taking place at the pavilion. Whether about dinosaurs, or space travel or stuff under the microscope, there's always something cool to learn.
Also, the smart people at the pavilion have organized many activities to keep inquisitive kids busy, like a kitchen laboratory and a dinosaur excavation. Sometimes, kids can sit and listen to talks about geology, biology, or astrology. Check the website for details.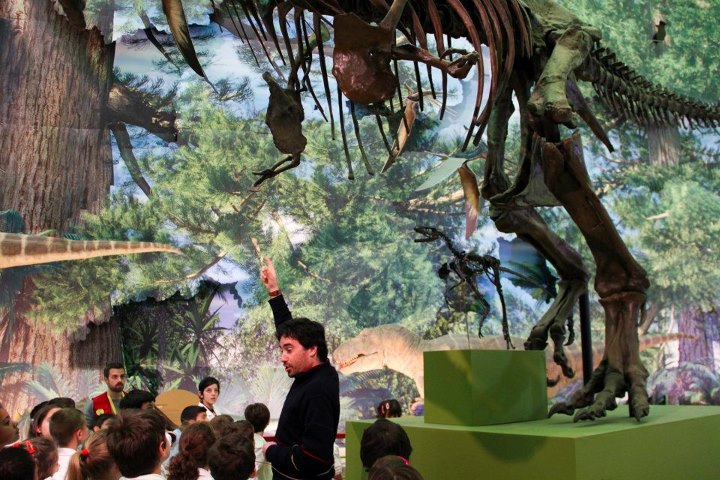 Inside the pavilion, there's also a fun science shop and a restaurant for snacks! It's called Amo-te Ciência (I love you Science).
For more information visit the Pavilion of Knowledge website.
Pavilhão do Conhecimento
Alameda das Nações
Parque das Nações
Lisbon
Phone: +351 218917100
Email: info@pavconhecimento.pt
Hours:
■ Tuesdays to Fridays – 10.00 to 18.00
■ Weekends and Public Holidays – 11.00 to 19.00
■ Closed Mondays 24th, 25th 31st December and 1st January
Prices:
■ Free entrance (children up to 2)
■ €3.00 (children 3 to 5 only for visits to the Unfinished House)
■ €4.00 (children 6 to 17)
■ €7.00 (adults)
■ €4.00 (seniors: more than 65)
■ €15.00 (family ticket: 2 adults and 2 children up to 17)
■ Free entrance: 18th May, 25th July and 24th November
--------------------------------------------------
--------------------------------------------------