Miniworld (or MiniMundo) is a center packed full of activities for babies and toddlers, as well as children 3-12 years old.
A qualified team of teachers and counselors provide a pleasant experience to enrich and entertain children. Through art, music, movement, science, stories, and of course, play, kids are exposed to many challenging situations that will maximize their learning potential and lifelong relationship. Full schedules of activities are planned throughout each day including themes such as dinosaurs, magic kitchen, fun at the beach, world travel, helping pets and kindermusik.
MniMundo is also has a great "child care" program for kids 18 months to 4 years old.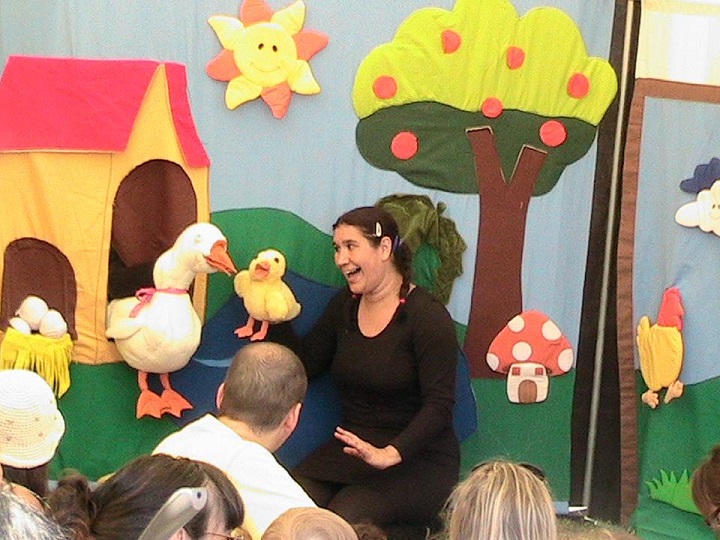 Agendas change monthly. For more information visit the Minimundo website. Note: programs are in Portuguese.
Minimundo
Rua Armindo Rodrigues
Lumiar District
Lisbon
Phone: +351 217 524 227
Mobile: +351 936 969 949
Email: info@minimundo.pt
Hours:
■ Babies workshop – Monday to Friday – 9:00 to 13:00 (children aged between 12 months and 4 years old)
■ Special Art and Story sessions – Thursdays (16th and 23rd) – 11.00 to 12.00
■ KinderMusik – Wednesday – 10.30 (children aged between 18 months and 3 years old); 17.00 (children aged between 2 and 4 years old)
■ Yoga – Mondays – 17.40 (children over 3 years old)
■ Summer holidays – 9.00 to 18.00
Prices:
■ Special Art and Story sessions – €12.00 (1 session); €20.00 (2 sessions)
■ KinderMusik – €25.00 (registration); €37.50 (monthly payment)
■ Yoga – €25.00 (monthly payment)
■ Summer Holidays:
– One day – €25.00
– Half day – €17.50
– One week – €120.00
– One week (morning or afternoon only) – €87.50