The Luso Adventure in Figueira da Foz, central Portugal, is designed to entertain and challenge kids and adults with physical activities under the canopy of trees.
Obstacle courses made of rope, swings and wooden bridges are constructed in several levels of difficulty and height form the ground. So, the entire family can enjoy at their own pace and fitness abilities.
A qualified team of monitors supervise and coach your participation. Each activity begins with an orientation and initial guide through the course.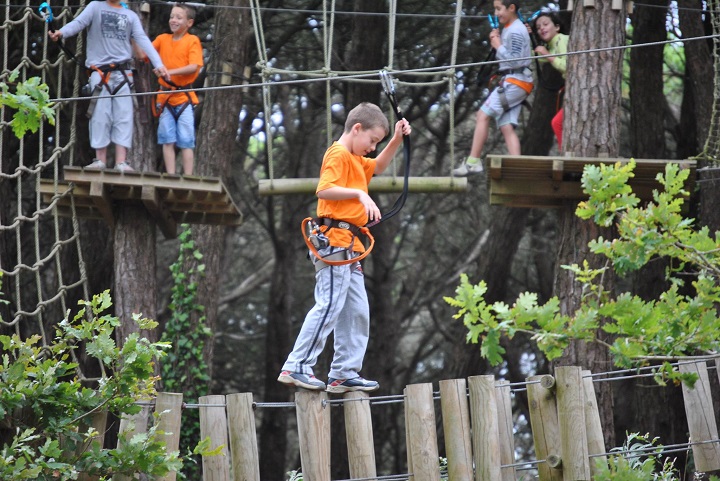 Discover a new and exciting concept of fun!
For more information visit the Luso Adventure website.
Luso Aventura
Serra da Boa Viagem
(behind Capela de Santo Amaro)
Figueira da Foz

Phone: +351 915 536 555
Email: info@lusoaventura.com
Open everyday from 10:00. Reservations recommended, especially for large groups.
Prices – Figueira da Foz and Albufeira:
– Yellow path – 2 hour activity – €10.00
– Yellow, green and violet path – 3 hour activity – €13.00
– Yellow, green, violet, blue, red and black – 3 hour activity – €16.00
– Paintball – €18.00 (Albufeira)
– Free only for visitors
Click here to see Parque Aventura in Albufeira
--------------------------------------------------
--------------------------------------------------