The Lisbon Oceanarium (Oceanário de Lisboa) immortalizes Portugal's close connection with the sea.
The large attraction was built in 1998 for the last World Exposition of the 20th century. Teh theme being, The Oceans: A Heritage for the Future.
Assuming the evolutionary trend of the modern aquarium, the Oceanário continuously works to develop activities to entertain and educate visitors about the world's oceans, its inhabitants and present environmental challenges. The Oceanario also collaborates with marine science institutions in research projects, conservation of marine biodiversity and promotion of the sustainable development of oceans.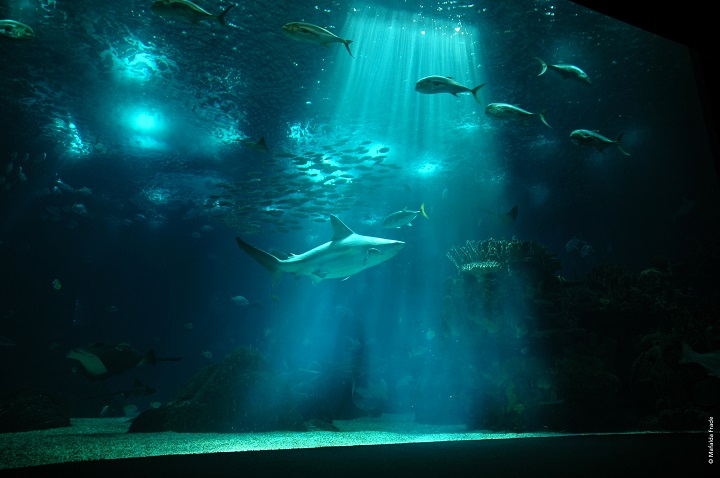 Kids and families will delight in the many attractions:
■ Sealife exhibitions, with more than 500 species
■ Guided tours
■ Audio Guides
■ Programs for the family
■ Music (for babies; Fado; etc.)
■ Workshops
■ Birthday parties
■ Oceanário shuttle
■ Backstage tour
■ Edifício do Mar (exhibitions/auditorium/leisure spaces)
For more information, visit the Oceanário de Lisboa website.
Oceanário de Lisboa
Doca dos Olivais
Parque das Nações District
Lisbon
Phone: +351 218917002
Email: reservas@oceanario.pt
Hours: 10.00 to 20:00 (Summer)
10.00 to 19.00 (Winter)
Entrance for the Permanent Exhibit:
Kids (0 to 3 years) – Free
Kids (4 to 12 years) – € 9.00
General (13 to 64 years) – € 13.00
65+ years – €9.00
--------------------------------------------------
--------------------------------------------------