KidZania is an "inside" theme park for kids 3 to 15 years and their families. It is a city built on tiny size, but almost real in which children can "pretend they are playing in a highly realistic adult environment". Kids check-in at an airport gateway, and proceed to a world of make-believe, actually participating in over 60 different professions taking place across the city from factories and shops to police department and TV studio. The activities are designed to be both fun and educational.
Kids literally "rule the world" at Kidzania. Many of the make believe actions from daily life include:
■ Banking
■ Post Office
■ Contruction
■ Driving
■ Making pizza and cooking
■ Presenting TV news
■ Nursing
■ Retailing
■ Much, much more…..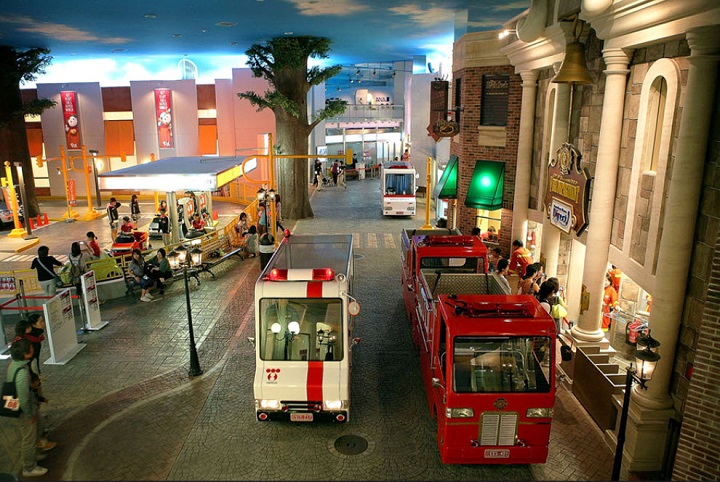 For more information visit the KidZania Lisbon website.
Dolce Vita Tejo Shopping
Avenida Cruzeiro Seixas
Amadora District
Lisbon
Phone: +351 211545530
Email: info@kidzania.pt
Hours:
Monday to Friday – 10:00 to 15:30
Saturday & Sunday – 11:00 to 19:00
Price:
– children (under 3): free entrance
– children (3 to 4): €12.00
– children (5 to 15): €19.50
– adults: €10.00
– seniors (more than 65): €8.00
--------------------------------------------------
--------------------------------------------------