The 12th edition of the International Festival de Banda Desenhada (comic book, or graphic novel) of Beja runs from 27 May to 12 June. This year's event embraces the historic center of this Alentejo city. In addition to numerous exhibitions and author chats, comic book fans can peruse the Book Market (the country's largest bookstore during this period) and a commercial area with several tents selling action figures, original art, games, posters, prints and more.
--------------------------------------------------
--------------------------------------------------
The official festival opening is Friday, May 27 at 21:00 at the Pax Julia Municipal Theatre.  festival program is filled with project presentations, book signings, talks, concerts, book launches and workshops.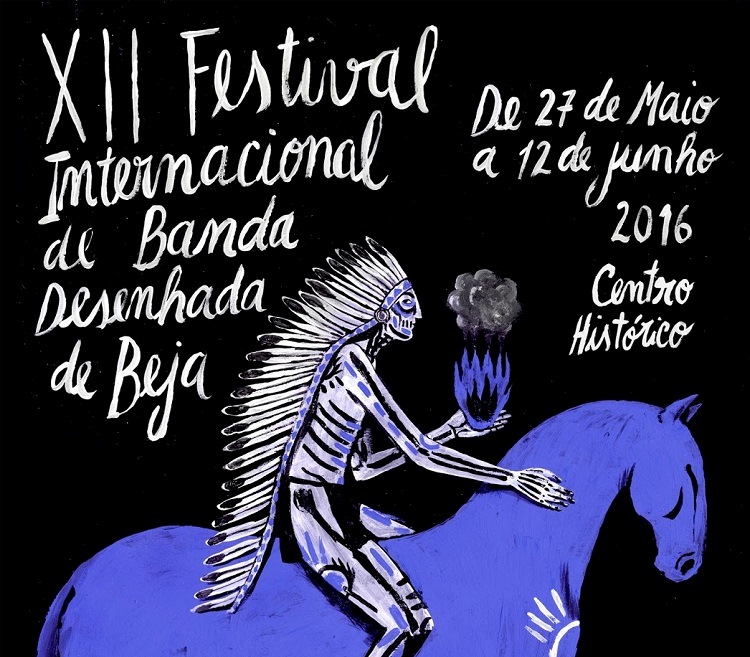 Book authors and artists will be on hand to visit with fans, including:
ÁLVARO SANTOS – Portugal
DIOGO CARVALHO – Portugal
EDMOND BAUDOIN – France
EDUARDO RISSO – Argentina
EDUARDO SALAVISA (DESENHO) – Portugal
ESTROMPA – Portugal
GERAL & DERRADÉ – Portugal
HENRIQUE MAGALHÃES – Brazil
JOÃO CHARRUA (ORIGAMI) – Portugal
LUCIO OLIVEIRA – Brazil
MARCELO D'SALETE – Brazil
NOVIDADES DE ANGOLA – Angola
PACO ROCA – Spain
QUARTO DE JADE – Portugal
SÓNIA OLIVEIRA – Portugal
TIAGO BAPTISTA – Portugal
TRUSCINSKI – Poland
FILIPE MELO & JUAN CAVIA – Portugal/Argentina
For more information, visit the International Banda Desenada Festival website.
Bedeteca de Beja
Edifício da Casa da Cultura
Rua Luis de Camões
Beja
Alentejo
Phone: +351 284 313 318
Mobile: +351 969 660 234
Email: bedeteca@cm-beja.pt