In Portugal, the month of June is the time to celebrate the patron saints of each city. In Lisbon, many neighbors (bairros) of the city pay tribute to Santo Antonio (St. Anthony.) There are folk festivals, street entertainment in charming districts such as Alfama, Bica, Bairro Alto, Castelo and Mouraria.  (See map below).
--------------------------------------------------
--------------------------------------------------
During this month, residents gather with friends in their homes or at sidewalk cafes to enjoy caldo verde soup and eat grilled sardines on toast. In fact, this year, the theme of sardines can be seen on every street, on a trams or in restaurants. At an exhibition created in their honor, it is their voice and unbelievable tales that can be heard under the motto, "Minha Vida Dava Uma Sar­di­nha" ("My Life Could Be a Sar­dine").
A highlight of the festival in a grand parade on Avenida da Liberdade where the various districts of the city are represented in a competition for best folk performers. It is scheduled for 12 June at 21:00.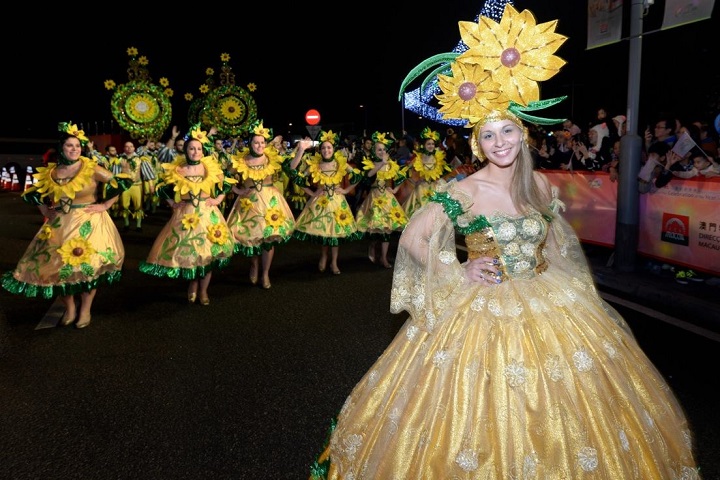 This year's festival will include reinventing an ages-old tradition: Santo António's thrones. Neighborhoods, families and children are challenged to create their own throne for the beloved saint and display outside their home.
Click here to read and download a full program of activities at Festas Lisboa 2015.  (In Português)
Festas de Lisboa also include many events in the covering the realms of literature, science, sports, theatre cinema and the arts.
For more information, visit the Festas Lisboa website.
Click on image below to open and print larger version of this map.