The Exploratory (Exploratório) Living Science Centre in Coimbra is like a theme park of science for kids of all ages. Through demonstrations, exhibitions and activities, children are invited to discover, experiment, build and play, all while learning about the world around them.
Exhibitions include: In Good Shape with Science, learning about how the basic principles of science affect our health; Sentir.com, explains how science is used in all forms of modern day communications, Travelling with Science – Destination Light & color, in which kids explore a darkened bus to learn about light, sight and senses; and The Way to the Stars, explores planetary astronomy.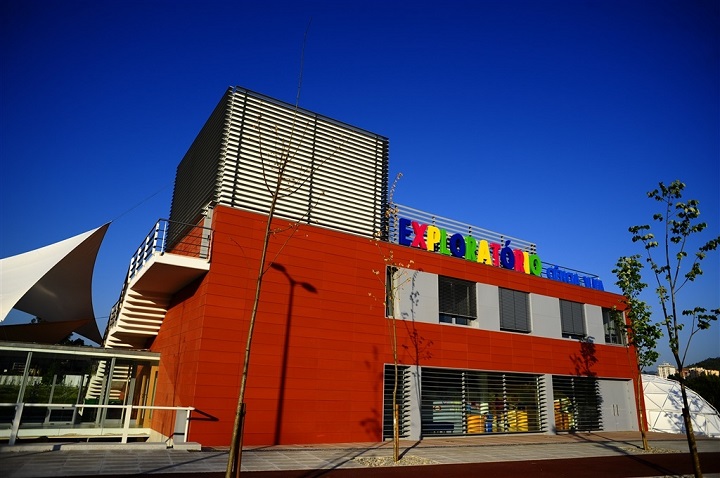 It's a space for the whole family to spend a wonderful day with science.
For more information visit the Exploratório – Centro de Ciência Viva website.
Exploratório – Centro de Ciência Viva
Rotunda das Lages
Parque Verde do Mondego
Santa Clara District
Coimbra
Phone: +351 239 703 897
Email: geral@exploratorio.pt
Hours:
■ Tuesday to Friday – 10:00 to 17:30
■ Weekends – 14:30 to 17:30
■ Closed on Mondays, Easter, 1st January, 1st May and 25th December
Hours of the Summer Holidays:
■ Mornings – 9:30 to 13:30
■ Afternoons – 14:00 to 17:30
Prices:
■ Children under 3 – Free
■ Children (3 to 10) – €2.50
■ Standard Ticket – €4.00
■ Family Ticket (2 adults + 2 children up to 10) – €9.00
■ Seniors over 65 – €3.25
■ Visualization of the 3D movie "Water molecules in the human body" – €0.25 extra
--------------------------------------------------
--------------------------------------------------