From time-to-time, everyone needs some tender loving care…and this holds true for our little doll friends. So, when a little mending is necessary, children, their parents and their grandparents, know exactly where to go…the Dolls Hospital (Hospital de Bonecas) in Lisbon.
Since 1830, this hospital in Praça Figueira, has received all kinds of dolls, from ancient cardboard to modern Barbies. The "caregivers" understand the magical relationship between a toy and its owner, so every case is handled with the utmost love and care.~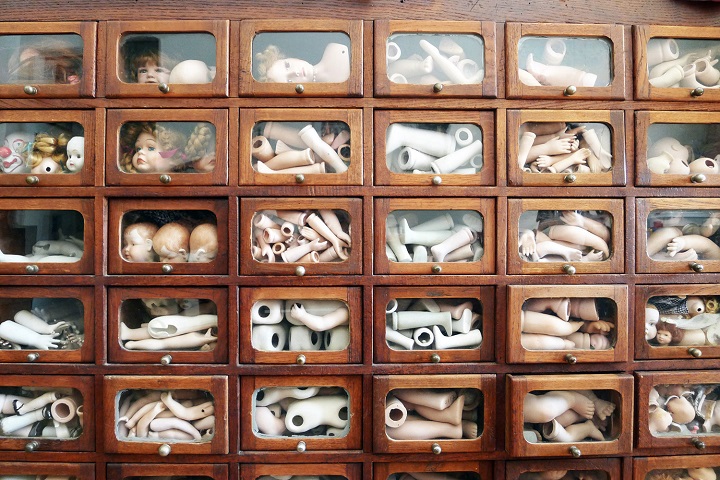 Besides restoration of broken limbs or loose stuffing, the hospital also designs dolls' clothing and has a large selection of shoes and wigs. They also have many elements and accessories for miniature doll houses, such as furniture, lamps, wallpaper and more.
The hospital also has a Toy Museum on site. Here, kids of all ages can delight in many types of toys from times past. See dolls made of celluloid, porcelain, vinyl and tin. Antique toys and doll accessories are also on display.
For more information visit the Doll Hospital Facebook page.
Dolls Hospital
Praça da Figueira
Lisbon
Phone: +351 213428574
Email: info@hospitaldebonecas.com
Shop Hours:
Monday to Friday – 10:00 to 19:00
Saturday – 10.00 to 13.00
Museum Hours:
Monday to Saturday – 10:30 to 12:30 and 15:30 to 17:00
Museum Entrance: € 2.00