Tired of sitting at home and looking at the Christmas tree? Need some excitement in your holiday season? Well, if you are in Lisbon, you should swing over to the Feira Internacional de Lisboa in Parque das Nações, for a winter wonderland of amusement park rides for the entire family. Diverlândia is open through the holidays until 1 January, then again on 7 and 8 Jan.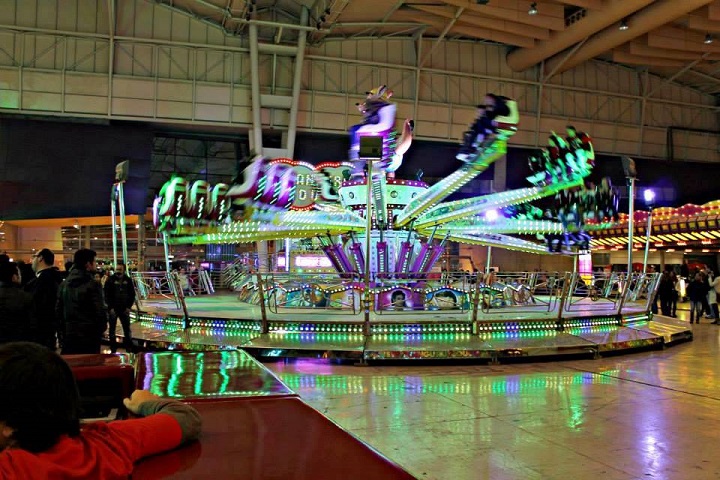 For big kids, the wild rides include the Crazy Kangaroo, Russian Mountain, Adrenaline and the New York Fun House. Smaller kids will enjoy the trampoline, bouncy house and pool of balls. Everyone has fun on the carousel and driving the bumper cars. There are also games and snacks to keep your energy level at its peak.
Diverlândia
Feira Internacional de Lisboa
Parque das Naçoes
Lisbon
Hours:
Monday to Friday – 15:00 to 23:00
Saturday and Sunday – 15:00 to 24:00
Entrance is free. Various prices for individual ride tickets.
--------------------------------------------------
--------------------------------------------------