Cheese lovers of all ages will love the Cheese Museum (Museu do Queijo) in Covilhã, central Portugal.
Central Portugal is well-known for the locally-produced cheeses, particularly from Serra da Estrela towns of Algodres, Gouveia, Seia, Manteigas, Penalva do Castelo, Mangualde, Nelas and Carregal do Sal.
The Museu do Queijo, dedicated to the delicious dairy delicacy, educates visitors about the local cheese making process. Depictions of sheering and milking sheep, interactive games, 2D and 3D projections, theme rooms and indoor projection are all part of the sensory experience.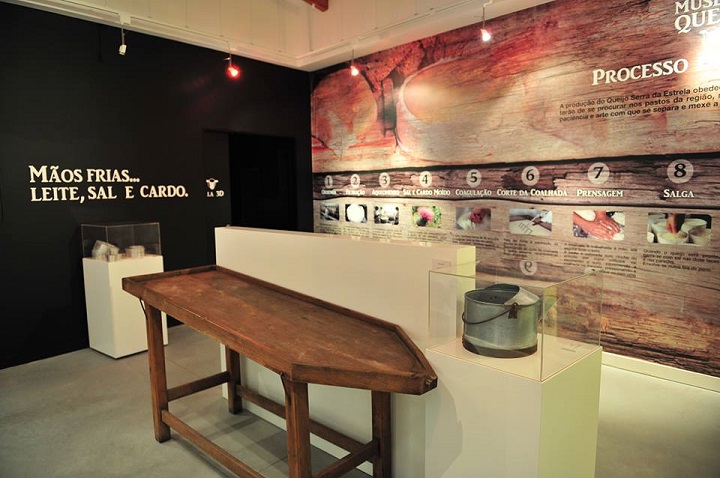 If visiting in the Spring, children can participate in milking sheep and pressing the cheese in acinchos (cheese form) on top of an old francela (wooden cheese table).
For more information visit the Museu do Queijo Facebook page.
Museu do Queijo
Rua dos Casaínhos
Peraboa
Covilhã
Central Portugal

Phone: +351 275 471 172
Email: museudoqueijo@gmail.com
Hours:
– 10.00 to 12.30 and 14.00 to 17.30
– Closed on Mondays and Thursdays (only in the afternoon)
Prices:
– € 5.00 – standard entrance
– € 3.50 – students & children under 18
--------------------------------------------------
--------------------------------------------------