The Botanical Garden (Jardim Botânico) of the University of Coimbra, is located in the heart of the city of Coimbra. The garden was commissioned in 1722 by the of the Marquis of Pombal. Today it remains a fabulous and fun place to visit with family and friends.
In this garden, visitors walk through the Avenue of lime trees, one of the emblematic places of the garden, which brings to mind former public tours of European cities. Here, the pleasant scenery changes seasonally. In May/June, the garden is filled with a pleasant scent of flowers. Visit the large greenhouse, constructed in 1856 and one of the oldest buildings made of iron in Portugal. Stroll through the Tropical Corner and see exotic species from all over the world.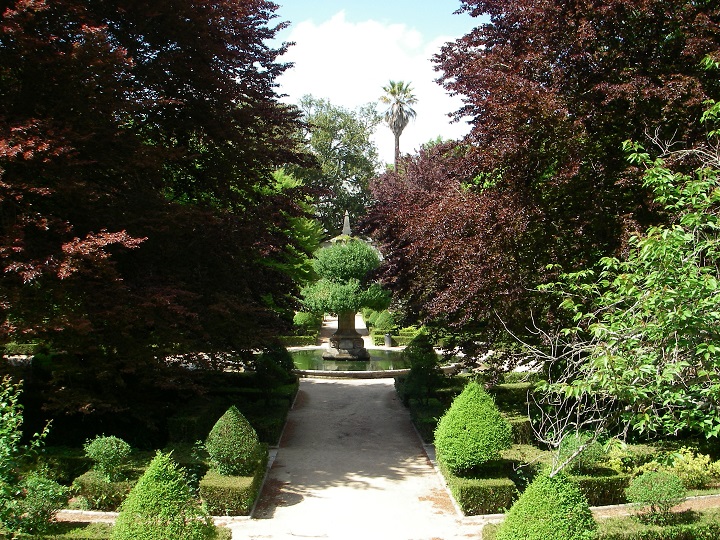 The Botanical Garden is a beautiful place to spend the day, and an amazing way to learn more about the flowers, trees and plants in our lives.
For more information visit the Jardim Botânico da Universidade de Coimbra website.
Jardim Botânico da Universidade de Coimbra
Calçada Mem Martins
Coimbra
Phone: +351 239 855 233
Email: jardim.botanico@uc.pt
Hours:
■ Winter (1st October to 31st March)
– 9:00 to 17:30 (Monday to Friday)
– 11:00 to 17:30 (Weekends and public holidays)
■ Summer (1st April to 30th September)
– 9:00 to 17:30 (Monday to Friday)
– 14:00 to 20:00 (Weekends and public holidays)
Prices:
■ Garden – Free
■ Woods and Greenhouse (guided tour for 6 to 25 people) – Previous reservation
--------------------------------------------------
--------------------------------------------------