Few know that Aveiro is a true center for the Paris-school of art nouveau architecture. The city center is full of spectacular buildings façades featuring this distinctive style of design.
The Museu de Arte Nova honors the Portuguese heritage of art nouveau. At the entrance of the museum guests are greeted with a tile mural featuring seagulls, ducks and other Art Nouveau motifs. Inside, a road map suggests routes that design aficionados can take to see all of the amazing art nouveau buildings within walking distance. The second floor holds an art gallery of new artists and architects from the city, as well as an auditorium. The top floor is a space for temporary exhibitions.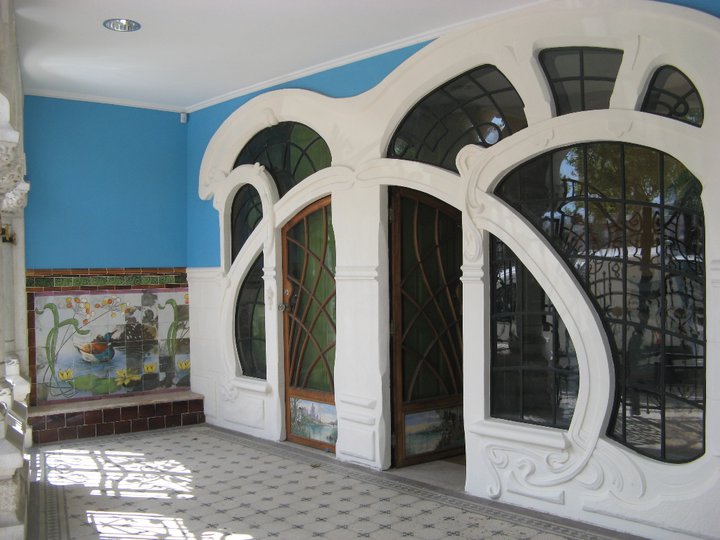 Equally nice, is the on-site Casa de Chá art nouveau tearoom.  A large selection of teas and infusions are on the menu, as well as tasty cakes and scones.
For more information visit the Museu de Arte Nova Facebook page.
Museu de Arte Nova
Rua João Mendonça
Aveiro
Central Portugal
Phone: +351 234 406 485
Email: museudacidade@cm-aveiro.pt
Hours:
– Tuesday to Friday – 9:30 to 12:30 and 14:00 to 18:00
– Saturday and Sunday – 14:00 to 18:00
– Closed on Monday
Prices:
– Children under 13 – Free
– Seniors (+ 65) – Free
– Standard ticket – €1.00
– Groups (+ 10) – €5.00
--------------------------------------------------
--------------------------------------------------