Tired of museums and castles? Get some exercise and experience adventure.
The Adventure Park offers safe, outdoor thrills in the treetops. Kids of all ages can participate in the adrenaline- raising activities. There are two parks in the Lisbon area to enjoy: at the Jamor Sport Complex; and in Pontinha in northern Lisbon.
There are two circuits. Little Forest is a tree climbing circuit targeted to little adventurers who are at least 1,10m tall. (There is no age limit.) This circuit is integrated directly into the landscape. It provides lots of off-the-ground fun, while respecting the trees and the environment.
Also in the forest canopy, the Mega Circuit is designed for slightly older thrill seekers. (teenagers and young adults at least 1.40m in height). It is composed of 44 activities, divided into four routes, which always end with a slide of 200m.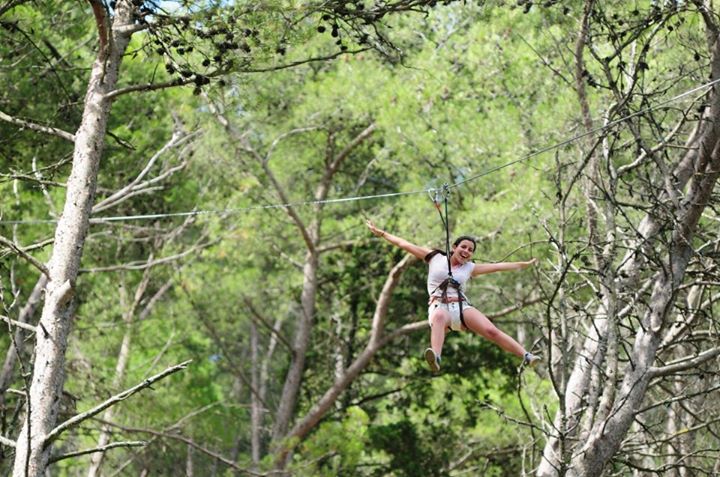 There are other activities available at each of the parks, such as wall climbing, physical orientation tests, inflatables installation. At the Jamor park, guest can also take advantage of canoeing, football fields, tennis courts and archery.
For more information visit the Adventure Park website.
Jamor Adventure Park
Complexo Desportivo do Jamor
Lisbon
Phone: +351 211 519 400
Email: reservas.jamor@adventurepark.pt
Hours:
Everyday (Summer) – 10:00 to 17:00
Everyday (Winter) – 10:00 to 16:00
Pontinha Adventure Park
Avenida Professor Francisco Sá Carneiro (Next to Pontinha's Firemen)
Pinhal da Paiã
1675 Pontinha
Phone: +351 210 162 372
Email: reservas.paia@adventurepark.pt
Hours:
Everyday (Summer) – 10:00 to 18:00
Everyday (Winter) – 10:00 to 17:00
Prices:
Little Forest Circuit (45 min):
– €12.50 (single ticket)
– €13.50 (single ticket with the Pirate Scarf)
– €40.00 (Adventure Card)
– €6.00 (3 Slides Pack-beginners)
– Discount of 10% for groups of 10 people or more
Mega Circuit (60 to 90 min):
– €16.50 (under 18)
– €20.00 (up to 18)
– €55.00 (family ticket with 4 people)
– €60.00 (Adventure Card)
– €15.00 (group of 8 people with guide)
--------------------------------------------------
--------------------------------------------------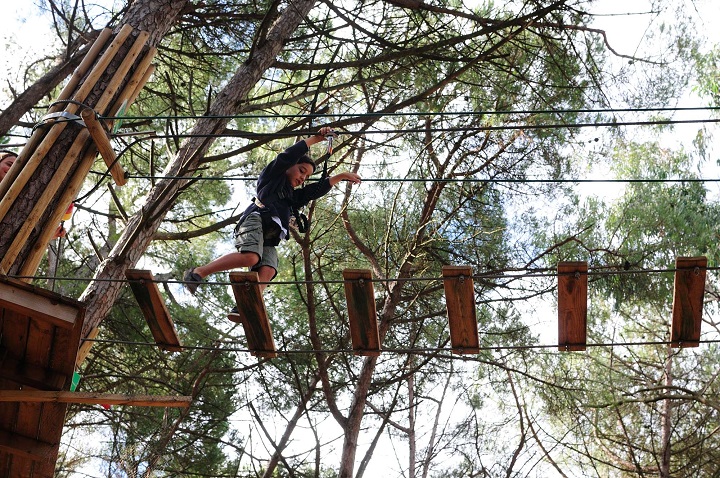 Jamor Adventure Park

Pontinha Adventure Park